Nowadays, websites are a necessity for all types of businesses, including restaurants. Properly designed websites can help restaurants attract more customers and increase sales. In this article, we will look at important elements that should be included on a restaurant website.
What should not be missing on a restaurant website?
Menu: One of the most important elements on a restaurant website is, of course, the menu. Customers want to know what you offer and would like to see the prices. The menu should be easily accessible and clear, so that customers can easily choose what to order. This section can be divided into categories such as appetizers, main dishes, desserts, non-alcoholic beverages, alcoholic beverages, etc. Information about ingredients, allergens, or dietary restrictions can also be included.
Photos of food & interior – Excellent food is crucial for a restaurant, so it is important to include photos of dishes on the website. The photos should be high-quality and enticing so that customers can feel the taste and pleasure of your dishes.
Contact & opening hours: Information about contacts and opening hours is an essential element on a restaurant website. Customers should be able to find your address, phone number, and email address. The opening hours should be updated and accurate. For example, do not forget to mention how it is during holidays.
Table reservations & online orders: Today's customers are looking for convenience and speed, so it is important to have the option of table reservations and online food ordering on the website. This can make ordering easier for customers and help your staff plan food preparation. Many customers prefer online reservations over calling the restaurant's phone number. The website should have a simple and intuitive reservation system that allows customers to choose the desired date, time, and number of guests.
About us: Restaurant websites should also include information about the restaurant, such as history, values, and vision. This can help create a personal connection with customers and strengthen trust in the brand.
Reviews & ratings: The use of reviews and ratings can be a great advantage for a restaurant in acquiring new customers and retaining existing ones. If you have quality reviews available and respond to them properly, it can have a very positive impact on the success of your business.
News & Events: If the restaurant has specialized events or offers, this information should also be presented on the website. Events such as wine tastings, live music, or special food offers can be very tempting for potential customers.
Optimization for mobile phones: Currently, websites optimized for mobile devices are also very important. Most people search for restaurants on their phones, so websites should be easily navigable on smaller screens and should load quickly.
Map & Parking: If your restaurant is difficult to find, make sure you have an accurate map and instructions on how to get to you on your website. It is also good to provide parking information.
Social Media: If your restaurant uses social media, link to them from your website so that customers can easily follow your news and offers.
Space Rental: If the restaurant offers the option to rent space for private events, it can be an excellent way to reach potential customers. Have clear conditions under which the rental is possible and who they can contact about it.
Language Variation: Having a language variant on the restaurant's website is very important, especially if it is located in a larger city with a large number of foreign visitors and tourists. This allows them to easily find and understand the restaurant's menu and services, which can increase the chances of success and a positive reputation among customers.
Career oportunities: Having a section with job offerings on the restaurant's website can be a great benefit if they are looking for new employees. The restaurant can attract qualified and enthusiastic people who will take good care of it and help it grow. Potential employees can also see that the restaurant is looking for new people and can apply and offer their experience and skills.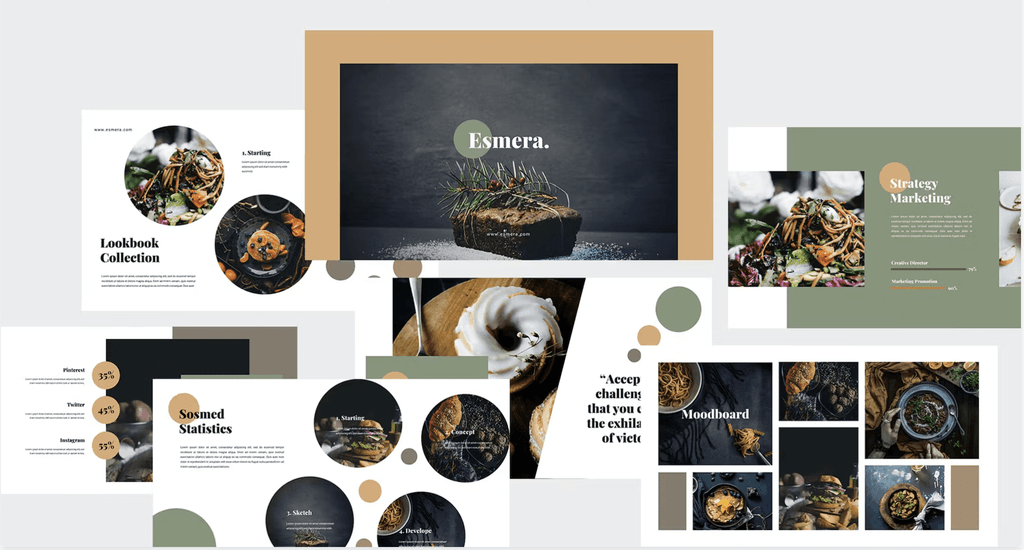 Having a reservation system on a restaurant's website can be a nice extra for the successful functioning of the business. Here are some reasons why having a reservation system on a restaurant's website is beneficial:
Customer convenience: Having the ability to reserve a table online on the restaurant's website is much more convenient for many customers than calling the restaurant or sending an email. The reservation system allows customers to quickly and easily reserve a table directly from the comfort of their own home. Customers can also choose which area of the restaurant they would like to reserve a table in.

Reduced errors: A reservation system can help reduce errors in the table reservation process. When a customer reserves a table over the phone or via email, misunderstandings can occur, which can lead to an incorrect reservation. The reservation system eliminates this problem by allowing customers to make a reservation with minimal intervention from the restaurant.

Capacity management: A reservation system allows the restaurant to better manage its capacity. The restaurant can better estimate the number of guests and better prepare for their arrival. This minimizes customer waiting times and improves the overall customer experience with the restaurant.

Data acquisition: A reservation system allows the restaurant to acquire customer data, such as their names, email addresses, and phone numbers. This information can be used for further marketing purposes, such as newsletters or offers.

Accurate planning: The system allows for proper staff planning, reducing operational costs.
The reservation system can be integrated into the restaurant's website to make it easy for customers to find, use, and reserve a table.
Review and rating are important parts of restaurant websites. They are opinions and experiences of customers that can help potential visitors decide whether to visit a particular restaurant. Here are a few tips on how to utilize reviews and ratings on your website:
Display reviews on the homepage: Customers should be able to easily find reviews and ratings of your restaurant. Therefore, it's good to display them directly on the homepage of your website. You can use a review widget, for example, that will display the latest or best ratings.

Allow customers to write reviews: You should allow visitors to your website to write reviews. You can do this through various tools, such as integrating with the TripAdvisor platform or creating your own form.

Respond to reviews: It's important to respond to reviews, even if they are negative. A response can show that you value customers' opinions and are trying to improve your services. Customers will also appreciate your willingness to engage with them.

Use reviews to improve services: Regularly monitoring reviews and customer feedback can help your restaurant improve its services and offer a better experience for visitors. You can gain useful information about what customers like and don't like, what could be improved, and what customers' preferences are.

Be transparent: It's important to be transparent about how reviews and ratings on your website are handled. Customers should know that all reviews are welcome and that you are striving to offer the best experience.
Monitor and respond to reviews and ratings on other platforms such as Google Maps, TripAdvisor, and others. These platforms are often searched by people looking for restaurants and other dining places, and can be a key factor in deciding which restaurant to choose. If a restaurant has positive reviews and ratings on these platforms, it can help attract new customers. On the other hand, negative reviews can discourage potential customers.
It's important to regularly respond, especially to negative ones. Customers appreciate when they see that a restaurant is trying to resolve issues and improve its services based on customer feedback. Responses should be courteous and professional, thanking customers for their feedback and offering solutions to the problem if possible. This way, a restaurant can show that it cares about its customers and is trying to provide the best possible experience.
The "Events" section on a restaurant's website can be very useful for sharing current events and offers with customers. Here are some of the options that a restaurant can share in this section:
Special menu offerings: The restaurant can offer special menus for various occasions such as Valentine's Day, Easter, or New Year's Eve.

Themed events: The restaurant can hold themed events such as "Italian Night" or "Mexican Fiesta".

Special offers: The restaurant can offer special discounts and offers to its customers such as "Happy Hour" or a discount on certain menu items.

Cultural events: The restaurant can hold cultural events such as music performances, theater shows, or literary evenings. If the restaurant offers live music, it can be an excellent way to inform guests about upcoming performances. In the "Events" section, the restaurant can post a list of bands and artists performing, along with dates and times.

Tasting evenings: If the restaurant offers tasting evenings, it can be a good way to reach out to its guests and offer them a unique experience. The restaurant can post information about when and where the tasting evenings are held, how to sign up for them, and what the costs are.

Anniversary celebrations: These can be the restaurant's founding anniversary, owner's birthday, special anniversaries for local residents, and so on. The restaurant can offer discounts on food or drinks, special deals, contests, and more.

Charity events: The restaurant can hold charity events such as collections for nonprofit organizations or support for the local community.

Cooking classes: If the restaurant offers cooking classes, it can be an excellent way to attract people to its website. In the "Events" section, the restaurant can post information about how to sign up for the classes, the dates and costs, and what you will learn during the class.
It is important to keep this section on the website up-to-date and regularly updated with new events and offers. This way, customers can know what is happening in the restaurant and can look forward to new experiences and offerings.
These websites can be an inspiration for how to present the food, interior, and atmosphere of a restaurant. However, it is important to keep in mind that every restaurant has its unique style and brand, so you should not just copy the design of other websites.
Know of a great restaurant website that I'm missing? Let me know 🙂
In conclusion, it is important to keep in mind that websites are a crucial tool for promoting a restaurant and attracting new customers. Therefore, they should be created with the aim of providing useful information and creating a user-friendly environment. If you are looking for a professional and creative designer for your website, I would be happy to help you create a unique and effective online presence for your restaurant. Contact me and together we will create a website that will take your restaurant to the next level.